Along with lead counsel Thomas A. Durkin (Durkin & Roberts), Mark Maher (Reprieve US), and Shelby Sullivan-Bennis, Professor Bernard E. Harcourt is representing a man now formerly imprisoned at Guantánamo Bay, Abdul Latif Nasser.
NEWS UPDATE
After Almost 20 Years, Guantanamo "Forever Prisoner" Abdul Latif Nasser Returns Home to Morocco
Abdul Latif Nasser's attorneys, Thomas A. Durkin and Bernard E. Harcourt, confirm the transfer
Abdul Latif Nasser has been returned home to Morocco and has been reunited with his family after almost 20 years of detention at Guantanamo Bay. Mr. Nasser had been held at Guantanamo since May 2002, never charged with any crime during his two decades of imprisonment at Guantanamo.
Attorneys Thomas Durkin and Bernard Harcourt spoke on the phone with Abdul Latif Nasser on the morning of July 20, 2021. He is at home in Casablanca, in high spirits, and extremely grateful to be with his family to celebrate Eid-al-Adha.
Abdul Latif Nasser was born in Morocco in 1965 and attended university in Casablanca. He is now 56 years old. He was detained by U.S. forces in January 2002 and transferred to Guantanamo Bay in May 2002. Mr. Nasser has never been charged with any crime.
In 2016, Mr. Nasser was cleared for transfer to Morocco by the Periodic Review Board. Despite the unambiguous decision in favor of Mr. Nasser's release, he would remain a prisoner for the next five years, during the Trump administration. The bureaucratic processes required for Mr. Nasser's transfer to Morocco had concluded on December 28, 2016, when Morocco confirmed the required security assurances. But given the 30-day notice required by Congress, President Obama's Secretary of Defense, Ash Carter, left the final decision regarding transfer to his successor. Shortly after taking office, President Trump declared that his administration would keep all detainees at Guantanamo and followed through by eliminating the Office of the Special Envoy for Guantanamo Closure at the Department of State responsible for transfers and signing an Executive Order that mandated the continued operation of the prison.
For the four years of the Trump presidency, Mr. Nasser was in the peculiar position of having exhausted the Periodic Review Board process, the only process open to Guantanamo Bay detainees, and yet still being prohibited from release.
On January 11, 2018, Mr. Nasser and ten other individuals detained at Guantanamo Bay filed a Motion for Order Granting Writ of Habeas Corpus, known as the "Mass Petition" in response to President Trump's declaration of his intent to keep Guantanamo Bay indefinitely open. The petition argued that the perpetual detention of individuals at Guantanamo Bay violated the Due Process Clause of the Constitution, and the AUMF, which authorizes limited military detention, can no longer support such detention.
On October 23, 2020, Mr. Nasser filed a Supplemental Brief to the federal court to include the argument that the continued and indefinite detention of an individual already cleared by the PRB violated the Suspension Clause.
Mr. Nasser's lawyers are now in the process of ensuring that all assurances of safety provided by the American and Moroccan governments are carried out and that Mr. Nasser is not in any harm upon return to his home country. Counsel are taking all precautions to ensure that after twenty years of unjust separation, Mr. Nasser is properly reunited with his family.
Mr. Nasser is represented by lead-counsel Thomas A. Durkin of Durkin & Roberts and Professor Bernard E. Harcourt of Columbia Law School, as well as Mark Maher of Reprieve US and Shelby Sullivan-Bennis. On their briefs, counsel for Mr. Nasser were assisted by Columbia Law School students Colin Henderson and Sherwin Nam at Columbia and by Katharine Malcolm.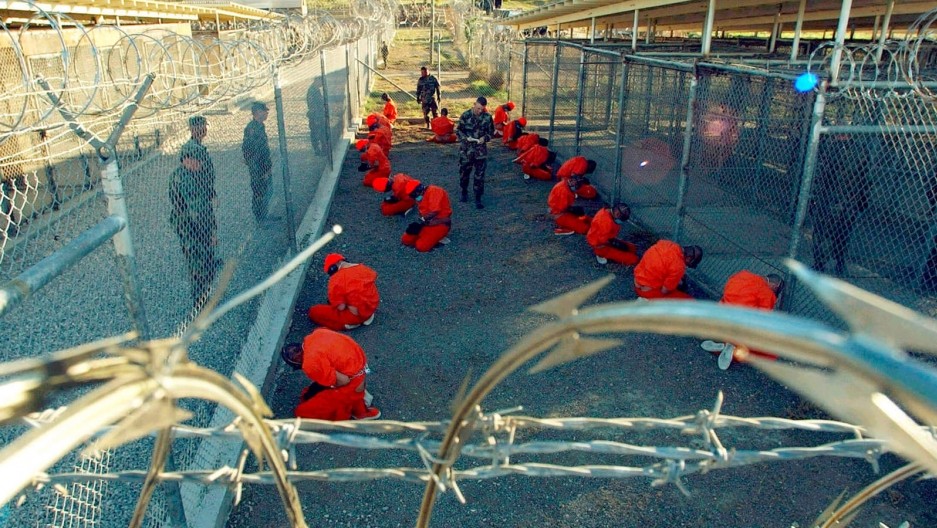 More information on Mr. Nasser's case: